Baby Proofing Services
Toronto's certified baby proofing experts since 1994.
Get a Quote On Baby Gates
Installations
Did you know that most babygates don't fit with only the included hardware? Proper framing is often necessary.
Our experience means that we know how to correctly install gates and locks, so that your baby stays safe and you are still comfortable in your home.
We can mount gates, install cupboard locks and drawer latches, secure electrical outlets, apply foam edging to furniture and even help secure your furniture to the walls. Anything that you need to babyproof your home, we can do*.
Our installation is done with everything from safety, to the aesthetics of your home in mind. For example:
Gates: We can provide framing in black or white and can mount the gate with as little damage to your walls as you would make when hanging up a picture. Alternatively, it is possible to avoid holes in almost all wood posts and rails with a Special "No-Hole" clamp gate mounting system.
Cabinet locks & latches: We provide an invisible solution using magnetically activated locks. With our years of experience installing these locks, we can insure that the locks will work easily, won't ever lock you (the adult) out, and won't damage your cupboards.
Once installed, we will make sure you know how to use all the gates and locks.
All installations come with a 6 month guarantee, and products are covered by the manufacturers warranty.
Reasons to have professional installation:
Peace of Mind – No need to stress about whether or not you (or your spouse) installed things correctly. The job gets done quickly and cleanly by an experienced and certified childproofer.
No Damage – Gates are installed so carefully that we do no more "damage" than you would when hanging a picture on the wall. Or choose our specialized "No Holes" clamping system which eliminates holes on newel posts.
Clean Look – Our framing matches the colour of the gate, black or white & cupboard locks are invisible. When you are done with the gates and locks, filling the holes is easy and practically invisible.
Guarantee – There is a 6 months warranty on labour, but it is our experience and satisfied customers that speaks for the quality of our work.
*Installation rates are on a per item basis.
Home Safety Advice
As part of the installation process we will walk through your home with you to point out any safety concerns and educate on accident prevention & child safety.
We help make babyproofing more manageable by providing suggestions and solutions, some of which are simple or cost free.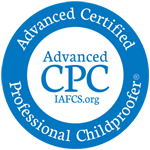 The ADVANCED CERTIFIED PROFESSIONAL CHILDPROOFER designation indicates that YEHUDAH FRANKEN has met the exacting standards set by the International Association for Child Safety as to professional education, knowledge and experience in the field of child safety issues, ethics, business practices, installation of child safety products, performance of child safety consulting and has demonstrated knowledge of child safety issues.
The standards for the Advanced Certified Professional Childproofer program are found on www.CertifiedProfessionalChildproofers.org