Child Safety Tips
Toronto's certified baby proofing and baby gate installation experts since 1994.
Get a Quote On Baby Gates
5 ways to reduce common hazards
Assess critical areas such as stairs (inside and outside), kitchen, bathrooms, laundry room and garage.
Put hazardous products out of a child's reach. Put them in a locked or other secure storage area. Remember, kids are smart and imaginative explorers.
Establish safety rules for all family members and visitors too.
Be Prepared! Take a course in CPR and First Aid. Have a first aid kit on hand. Make a list of emergency numbers readily available for use by others such as neighbors, relatives and baby-sitter.
Never leave your child unsupervised!  There is no product or service that can guarantee your child's safety at all times. The ultimate responsibility is YOURS.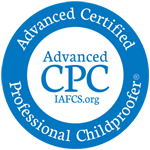 The ADVANCED CERTIFIED PROFESSIONAL CHILDPROOFER designation indicates that YEHUDAH FRANKEN has met the exacting standards set by the International Association for Child Safety as to professional education, knowledge and experience in the field of child safety issues, ethics, business practices, installation of child safety products, performance of child safety consulting and has demonstrated knowledge of child safety issues.
The standards for the Advanced Certified Professional Childproofer program are found on www.CertifiedProfessionalChildproofers.org